It is officially winter, in the book of Jaxie. No more 40 degree winter days (yes that is warm for us Milwaukee folks) and our skin is starting to scale. HELP!!!! You have events to go to and want your skin to look, well, hydrated. When people talk to you, they tend to touch your hand or grab your arm when a story gets heated. I can not tell you how many times people stop and say, how is your skin so soft?
My Answer: Baby Oil!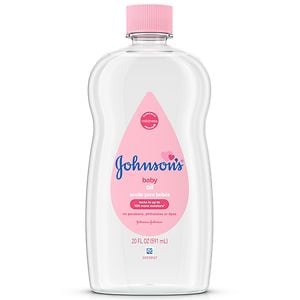 Every single day after the shower, I apply Baby Oil to my skin. It may seem greasy at first but it soaks into your skin and leaves it as Billy Madison would say: "Silky and Smooth". I use it year round!
Do yourself a favor and pick up a bottle today for less than $5
Extra Beauty Tip
: Works GREAT as eye makeup remover. Simply dab on a cotton ball and wipe away even waterproof liners and mascaras with ease.